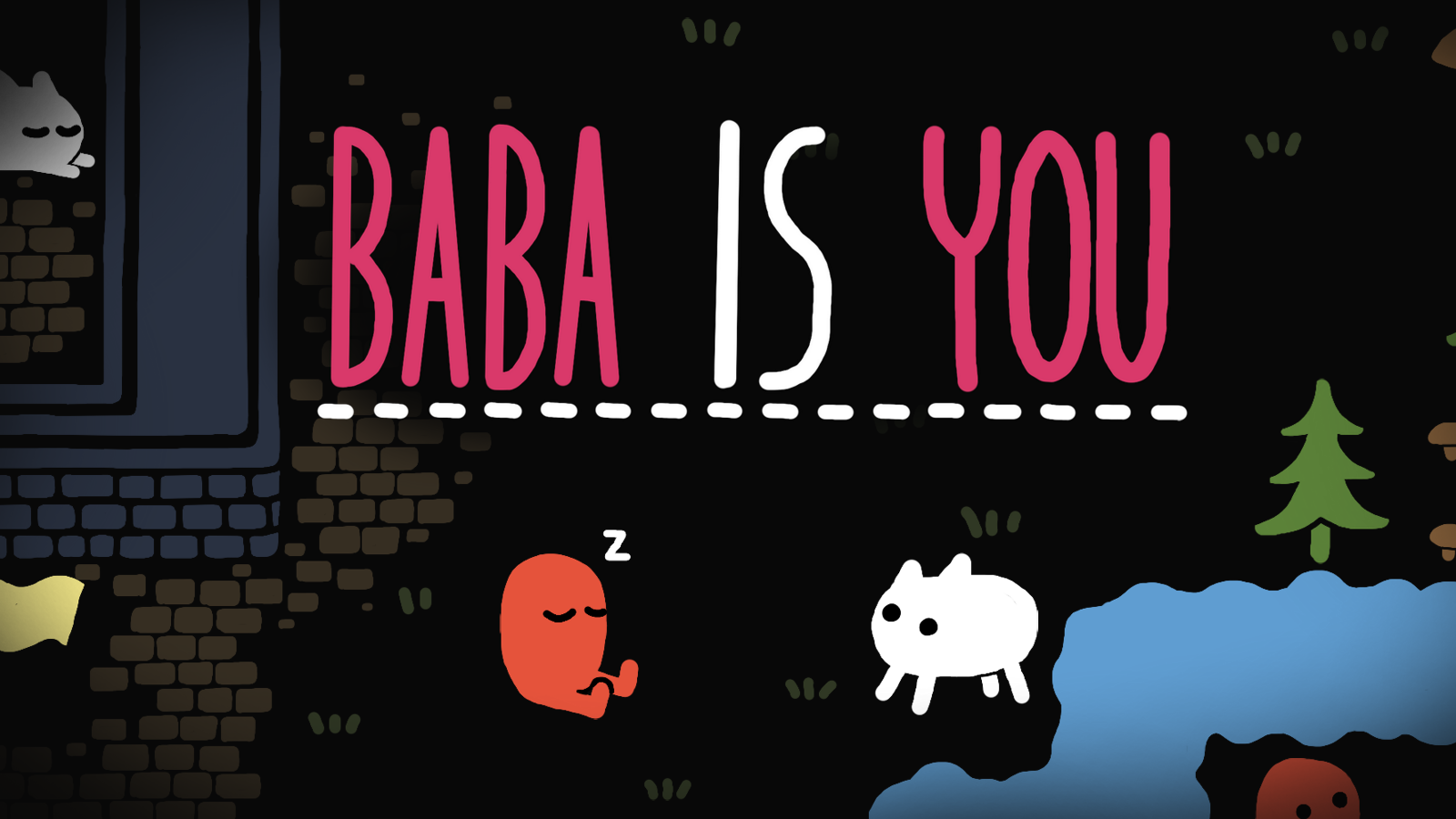 Baba Is You
- Fixed an issue where certain uppercase symbols could break the hand-drawn font
- Added several missing translation lines in. Sorry about that!
- Renamed certain levels with placeholder names
- Reworked the way Revert works; it should now be more optimized and not bug as easily
- Removed some unfinished translations from the game files until they're more complete
- New level in Familiar Lands!
- Fixed various Write & Is -related interaction bugs
- Fixed | not showing in the hand-drawn font
- Added Write properly into the editor
- Fixed the F4 commands being able to detect words redacted from the object list
- Fixed a small visual glitch in the main game
- Modding: added MF_buttonclicked(name) - returns true if a GUI button is clicked
- Modding: added buttonclicked(name) - when a GUI button is clicked, the game can run custom functions if there's an entry for the button in the table buttonclick_list (found in modsupport.lua)
- New level in Land of Vehicles!
- Multiple fixes to Write
- Fixed a recursive submenu bug
- Fixed Mac/Linux issues, apologies for that
- Fix to a cornercase where Fear would cause an object to move in a buggy way
Levels adjusted:
- ABAB CD EFG
- Baba Needs Friends
- Keke The Guard
- Sideways fireplace
- Seasons
- Once More With Feeling
- Flight Academy 1, 2 & 3 (cleaned up their layouts a bit)
- Settlement
- Unsettling
- Outreach moved from Familiar Lands to Starry Lands
- Skull Pile
- Parakeet Bouncer
- Forage
- Bunker (big rework)
- Pushing Uphill
- Happy Dance