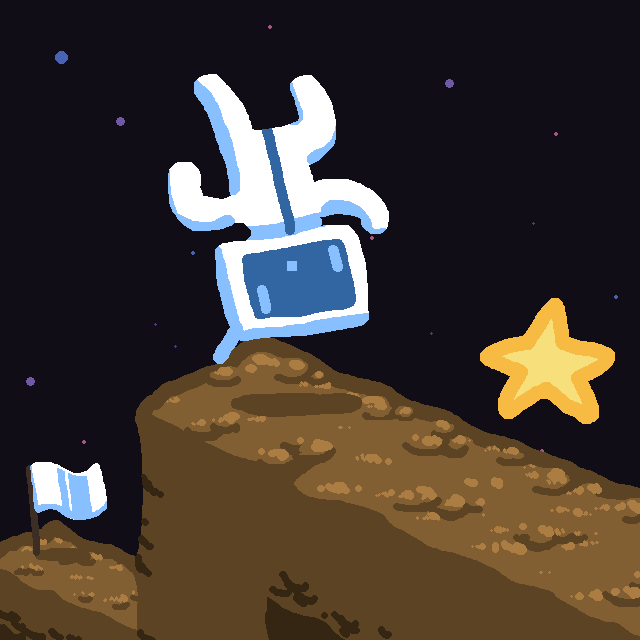 Once in Space 2022
A downloadable game for Windows
Once in Space 2022 is an updated rerelease of a game I made over a decade ago, which itself was a remake of a game I made in 2007. It's somewhat puzzly, but ultimately closer to a gimmicky platformer than a puzzle game. I was always quite fond of the idea, and thus wanted to present the game to modern audiences. Thanks to Looki for the rotation shader, Nifflas for the music & Mattias Westlund for the Sonatina Symphonic Orchestra, which was used for some of the SFX!
Controls:
Left & Right arrow - move
Space, Z, Up arrow, S - jump
Escape - leave level

Use mouse to pick levels, enable/disable audio and do other stuff in the main menu.

Comments
Log in with itch.io to leave a comment.
Jumped off a sideways buddy right on top of a corner, sent him flying to the void sideways, had to restart the level. 11/10 would mess with gravity again!