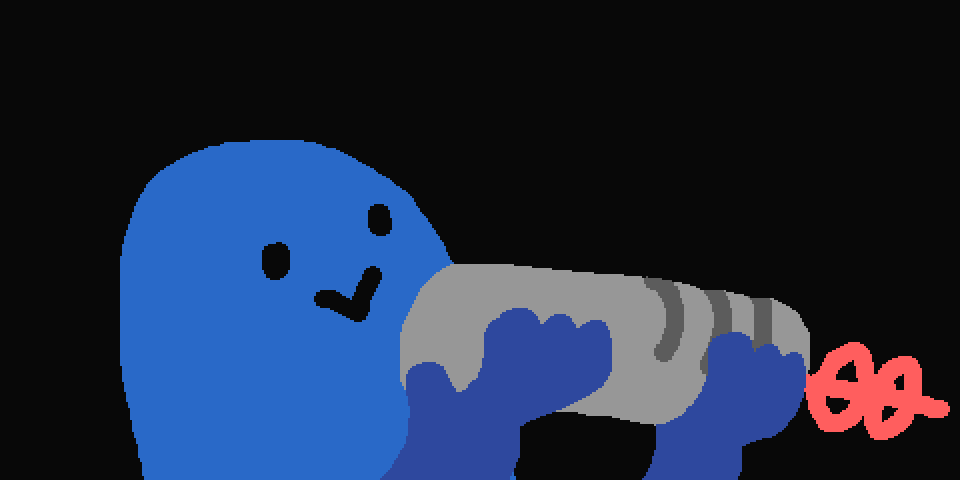 Oh! My Roommate Is A Lasergun?!
A downloadable game for Windows
Oh! My Roommate Is A Lasergun?! is a tale of two good friends solving mysteries of their lives via collaboration. The game is a puzzle-ish platformer that builds upon my earlier title, GENERIC Platformer, from 2009. The game premiered as a part of the Mystery Tournament Showcase on the Games Done Quick Twitch channel.
NOTE! If you wish to play with keyboard & mouse, be sure to unplug any gamepads and restart the game. Apologies for this.
Controls:
Gamepad:
Left stick - move
Left trigger - jump
Right stick - aim
Right trigger - shoot
Select/Back - restart

Keyboard & mouse:
A & D - move
W - jump
Mouse - aim
Left mouse button - shoot
R - restart

Control + G - switch between gamepad & keyboard controls
Special buttons:
§ (or a button above Tab) - open level editor
Control & +/- - skip/rewind levels
F2 - restart game
1/2/3/4/5 - move between layers in editor
Tab - open tile selector in editor
Control + S - save level
A/D - move between levels in editor
Space - test level (remember to save first)

This game was made using Multimedia Fusion 2 by Clickteam. Sorry for the finicky platforming.
Install instructions
Open zip and run OMRIaL.exe