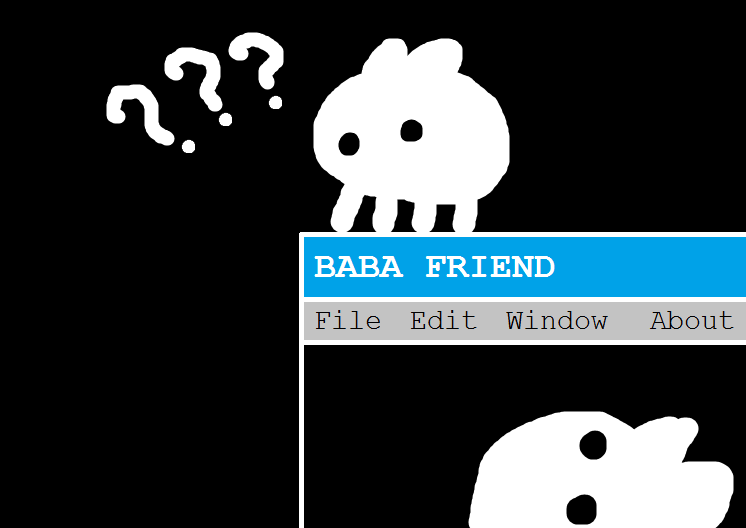 Baba Friend
- You can now have multiple sprites the program randomizes from! Change "sprite_folder" to a string of all the possible folders, separated by commas, to make this work.
- Added Keke as an option for the program; only Baba is used by default so adjust the setup.txt file to get Keke in.
- Moved the sprite size data from setup.txt to the sprite folders to support the above change better.
- Added jumping! There are now new variables to adjust this in setup.txt. Setting "jump_strength_max" to 0 disables jumps entirely.
- Made petting Baba easier by default.